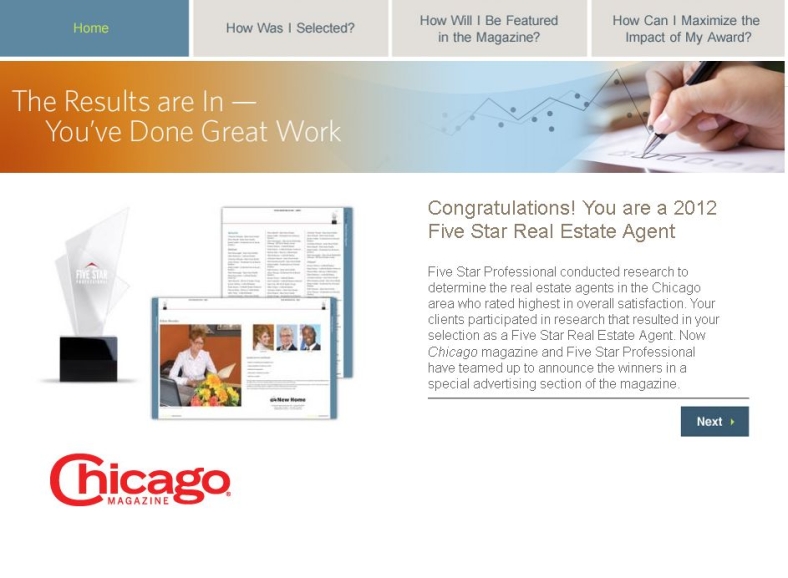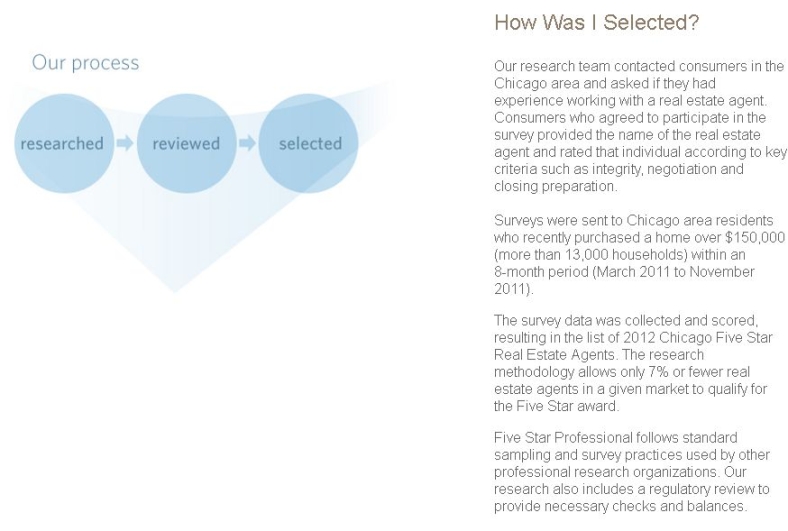 ---
Ifeta did an amazing job selling our condo and finding a new home for us. Ifeta and her team are very professional and were so patient with us. She is very quick to respond to any questions one may have and has great experience in the field, which is extremely helpful through the selling and buying process. Our family thanks Ifeta and her team for being so helpful with everything, and we would recommend her to anyone in need of a great agent!
--Hilmo Habul
JULY 2021
I recommend and will continue to recommend Ifeta to anyone buying or selling a home. Her professionalism, knowledge, and overall support as an agent was important when buying our home. Any question, concern, or guidance we needed was responded with thoughtfully and quickly by Ifeta. We can't thank her enough for the help through challenging circumstances! She is always a pleasure to work with!
--Adha K.
APRIL 2021
There are not enough good words in the dictionary to describe Ifeta Redzovic & her First Gold Realty team!! I had the pleasure of working with Ifeta as my realtor when I was buying my first home. She is extremely professional and listens to what YOU are looking for in a home. Ifeta is very passionate about finding her clients what they are truly looking for. She goes above and beyond for her clients. I had multiple showings over the course of about a year and she was always patient and enthusiastic about seeing the next one. She made my home-buying experience stress free and easy! She is accommodating and will work with your schedule. She responds to all questions & inquiries in a diligent and timely manner. She is with you from the beginning of your home-buying process to the end (closing). If I could give a 10-star rating, I definitely would. If you're looking for a professional and trustworthy realtor & realty company, look no further. I recommend her and her team to everybody! Truly exceptional! ⭐️⭐️⭐️⭐️⭐️
--Adela M.
JANUARY 2021
Don't even think about not hiring Ifeta! She is extremely professional and knowledgeable about her business. She was always there when I had any questions, and she will fight to get you the best price! A pleasure to work with.
--Sanja Veljkovik
DECEMBER 2020
Ifeta is truly an expert at what she does. She is professional, knowledgeable, and an excellent communicator. She always acts in her clients' best interest. Additionally, she is simply a pleasure to work with and a wonderful person! I just bought my first home and Ifeta guided and educated me throughout the entire process. She answered all of my questions and was patient and understanding throughout the whole process. You'll be in the best of hands with Ifeta representing you!
--E. Habibovic
DECEMBER 2020
Living some distance away she could not have been more helpful. She took care of many details for us and guided us every step of the way. She helped us get more money than we were asking. It was a great experience. I will forever be in her debt.
--Gustafson A.
JULY 2020
From the start to finish Ifeta and her team have been nothing but great, always there to answer any questions or concerns. Does not matter what time of the day it is she always has time for her customers. Ifeta helped us find out dream home and we could not be any happier! She is the best, I would recommend her to everyone because at the end of the day she will always be there to guide you threw the process from finish to start. Even from my freak outs she was always there to explain everything, by far the best company out there!!!!! Thank you Ifeta and Mirna
--MISANOVIC A.
APRIL 2020
Ifeta was wonderful to work with. She was on top of everything, I never had to remind her about anything. She was able to negotiate a good deal for me on my sale and my buy (amidst some challenging circumstances). She was patient with my many questions, always professional, always kind. She knows the business well and was also able to provide me with some great people to work with for the other aspects of the buy /sell. I highly recommend her and would choose her again if the need arose
--Torres S
APRIL 2020
Ifeta is a great agent, easy to work with, flexible and knows when to give you time to think through, she is not pushy whereas so many other agents can be. Ifeta is very knowledgeable, professional and a very hard-working person. She helped us see tons of houses even in the coldest days of winter she accommodated us and that says a lot about her commitment to her clients. I highly recommend Ifeta to anyone who would like to work with a true professional!!!
--Najiba M.
SEPTEMBER 2018
Ifeta Redzovic helped me and my wife buy two apartments in Chicago this summer. It was a real pleasure working with her. She made a very tedious task of finding and visiting properties in the time constricted circumstances go smoothly. She and her staff were well organized, extremely responsive, and punctual. Ifeta would provide all the necessary information, set desired appointment and follow up on any questions we had. She guided us through the whole process and negotiated best terms for us. She was very knowledgeable and recommended equally knowledgeable associates to handle our mortgage and legal part of the proceeding. She was equal part psychologist, real estate agent and a friend. We are recommending her very highly and without any reservations.
--Z. Haveric
AUGUST 2018
Ifeta helped me buy my first home and she was wonderful to work with. She was very knowledgeable of the whole condo-buying process and shared her advice and tips with me throughout the whole time we were working together. She was quick at setting up showings for me and patient when I requested to see tons of different places, some of them multiple times. I found her to be friendly and easy to work with.
--Laura Buttitta
JUNE 2018
Ifeta Redzovic helped us buy two apartments in Chicago this summer. It was a real pleasure working with her. She made a very tedious task of finding and visiting properties in the time constricted circumstances go smoothly. She and her staff were well organized, extremely responsive, and punctual. Ifeta would provide all the necessary information, set desired appointment and follow up on any questions we had. She guided us through the whole process and negotiated best terms for us. She was very knowledgeable and recommended equally knowledgeable associates to handle our mortgage and legal part of the proceeding. She was equal part psychologist, real estate agent and a friend. We are recommending her very highly and without any reservations.
--Inga Haveric
AUGUST 2018
Very pleased with her patience and knowledge... if it is within her reach, she will definitely help. It was pleasure doing business with Ifeta. We were in a different state when we had closing for our condominium. For her that's not a problem at all!!!! Very happy client right here:) Thank you again.
- Merima Kuduzovic Jakupovic
December 14, 2017

Ifeta is not only a wonderful and experienced agent, she is also a very patient and kind person as well. She helped me throughout the process of acquiring my first apartment in every single step and she was very responsive to all my requests. Ifeta also has a very strong intuition when it comes to evaluating the actual value of a real estate. She immediately would notice any potential issue and inform me as she noticed them. She also has a very strong sense for negotiating. She moves very fast and makes sure you get the best with your budget. We visited many places before we decided, and we got a good sense for what the potential issues with some inexpensive apartments could be, thanks to her! All in all, I had a wonderful experience working with Ifeta and I would go back to her for any future purchases again in a heartbeat.
- Pouya A.
November 20, 2017

I highly recommend Ifeta Redzovic, realtor and owner of FirstGold Realty. I wanted to sell my home and there were numerous complications involved. Ifeta took on the responsibility of the sale and the end results was a successful sale. Ifeta is experienced, highly professional, knowledgeable and works tirelessly to sell your home. She is not only a skilled and proficient realtor, but also a kind and caring person. She takes heart in your home and in you. Ifeta identifies and addresses any problems and follows through. She goes above and beyond. She is a realtor and person who could be trusted and counted on. I am truly grateful to her. Not only did Ifeta successfully sell a home, but she made a new friend as well.
- Sharon H.
October 3, 2017

Ifeta and her team are amazing! We bought a condo with Ifeta in 2014 and we used her services again to sell it in 2017. Ifeta will fight for you to get the best possible price. Her team is always on top of things - I am notified with any details, which is really important! They were extremely organized in their approach to the entire process. I'm a details kind of person and this group won't let you down. Even minor details have huge impacts on selling and buying. Ifeta was out of the country and she still answered my emails. Mirna would always text me with updates on a daily basis. Now, that is dedication. She is really knowledgeable and knows the market well. I highly recommend First Gold Realty.
- Farida Jakupovic
September 30, 2017

Working with Ifeta Redzovic from FirstGold Realty exceeded any of our expectations. Ifeta has been our real estate agent since 1997 and helped us with purchasing our first two apartments. When my husband and I decided to buy a house nevertheless, we were completely clueless and had no other choice but to work with Ifeta, which has been an incredible experience. She is incredibly friendly and took the time to sit down with us and determine what would be a good fit for my husband and I. Ifeta is very patient and helped with all of our questions. Without her and her team who have also been very friendly throughout our process we never would have gotten this far, and we highly recommend Ifeta
- Medina H.
July 7, 2017

I listed my condo with Ifeta in January, 2017. She aggressively advertised my condo unit. In February, I had an offer and a contract. That first contract fell through within a few days. We put it back on the market and then in March we had another offer. We closed April 4, 2017. Quick and easy. I was hands off and very busy with my life. Ifeta took care of all the details. I recommend her highly.
- Mark
May 4, 2017

I've known Ifeta for seventeen years. She helped my family in their first real estate purchase in 2001 and all subsequent purchases. Recently she helped me find my first real estate purchase. I closed and moved into my new condo after a few months of search and am absolutely thrilled – I cannot recommend Ifeta highly enough! Ifeta was patient, highly knowledgeable about Chicago. Pointing me in a good direction with lenders, helping set realistic expectations throughout the process, and basically guided me through every step of the way. Going through the first home-buying process by myself, I felt tremendously grateful for her guidance. She was professional and responded quickly whether by email or text. Also important to me was the fact that she put absolutely no pressure on me and provided information. Bottom line – I can't imagine having a more positive experience and recommend her without reservation to anyone looking to buy in this stressful market. Thanks Ifeta!
- Nela Milos
January 14, 2017


We had a very good experience with Ifeta and her team. We were selling a Condo in Lincoln Square, Chicago. Ifeta is knowledgeable, understanding, honest and organized showing the property. During the selling process she offered different options to sell the condo quickly and in a good price. We are happy to recommend Ifeta and her valuable team!
- Catalina
December 16, 2016
We can't thank you enough for your honesty, guidance and kindness. Thank you for being more than a realtor, thank you for being a family friend.
- Besim & Irfeta Jakupovic
November, 2016



If you are looking for a good realtor I am sure there are many out there. But if you are looking for an amazing one and if you want a quick sale, look no further. Our house was on the market for almost 3 months and while we had many showings we did not get any offers. Then we hired Ifeta. She staged the house, brought professional photographer and even lowered her commission to give more to the buyer's agent. We had a good offer in 3 days and we just closed the deal today. She negotiated for us and walked us through the process all the way. Her responsiveness, knowledge and personality are second to none. I would highly recommend this office to anyone!
- Selma Bicakcic
Aug 23, 2016



Ifeta Redzovic and her team at FirstGold Realty have done an outstanding job during our recent work together. My family was selling a house while simultaneously buying a condo and Ifeta managed both processes exceptionally well. I respect her knowledge, her deep experience, her steady judgement and her ability to offer excellent advice. She was always prompt, accessible and dealt with every situation with outmost professionalism. I have only praise for FirstGold Realty and would definitely work with Ifeta again.
- Amir Berbic
Aug 15, 2016



Thanks to Ifeta Redzovic that made our dream come true!!Ifeta and her team from First Gold Realty are the most professional ,awsome, easy to work with people in the Realestate market. They sold our house and found us new house in such a short time ,we could not be more happy . We will always work with Ifeta and her team in the future. Thank you so much for amazing work you have done.
- Samir Alagic
Aug 17, 2016



Working with Ifeta has been a great experience. She worked hard for us to find what we were looking for. Knowing that she has over 20 years of experience has definitely made us comfortable enough to find the best home for us. She made sure to stay on our task and focus on the search requirements for what we were looking for! There is no better feeling that knowing that what you are buying is what you're getting based on someone's professional opinion like Ifeta Redzovic. I highly recommend First Gold to be your choice of agency.
- Mirza
January 11, 2016



Ifeta made me feel comfortable during my first home buying experience. She knew what I wanted before I event told her. I highly recommend FirstGold Realty because they are professional, efficient, and know how to get you exactly what you are looking for in a home.
- Seemi Choudry
July 8, 2015
I am so happy I was given Ifetas name to contact when I started looking for my first place.She is absolutely the best agent I could have hoped for. She is very knowledgeable, patient, punctual and dedicated to what she does and most of all she truly cares about her clients. She went out of her way to make sure I understood the buying process and kept me informed every step of the way. She stayed in touch and I can honestly say she always put my interest first. I am very happy I had the opportunity to meet Ifeta and work with her. I was so fortunate to work with Ifeta who saved me thousands of dollars with her top negotiating skills.
- Ermin Music
July 7, 2015
"We worked with Ifeta for two years until we finally bought our place last year. She is very patient and professional at her job. She is very respectful towards her clients and does everything in her power to satisfy their wants and needs. We couldn't be happier to have gone to this journey with such a wonderful person and and agent. I would recommend Ifeta to all my friends and family and will definitely work with her agin if I am selling or buying! Thank you for being always available and answering all of our questions! You truly are the best at what you do!! "
- Aida Memic
Apr 29, 2015
"Just amazing! No hassle, easy going and highly recommended :) Ifeta was always there, day or night, ready to answer any questions or concerns we might have. Also connected us with just as great loan officer and lawyer. I would highly recommend Ifeta for anyone who is looking for a property since she will be with you every step of the way. "
- E. Ozegovic
Apr 13, 2015
"Ifeta is very professional and she made our buying experience very pleasant.She is very knowledgeable and best in what she does.We saw many homes before we decided to buy and she was always available to show homes and explain everything we heeded to know before we made decision on which home to buy. Her nagotiation skills are very impressive. "
- Alnes Salkic
Apr 8, 2015
"I was in the process of looking for my first home and I was so lucky to find Faye. She helped me step by step to make the home buying process as easy as possible. I was very picky in getting the exact kind of place I wanted and she found the perfect place for me. Super knowledgable, very patient and she knows the Chicagoland area like the back of her hand! For me being a First Time Homebuyer, she made the whole complicated system of buying a home very east and simple to understand. If you are in need of having someone by your side in one of the biggest purchases you will ever make in your life, you want Ifeta on your side, NO, you NEED Ifeta on your side! "
- Hamid Redzovic
Apr 13, 2015
It was an absolute pleasure working with Ifeta and First Gold Realty. From the minute I contacted Ifeta to the day my husband and I purchased our new house I was thoroughly impressed with the level of professionalism, expertise and commitment. Her dedication to finding us our first home was more than we ever expected. She was very patient with us as we toured homes and decided to make an offer on a house that turned into a very lengthy process. With our budget in mind, she was able to look at questionable issues during the wait time and provide completely honest feedback. Her judgment was honest, as we were unfamiliar with the many aspects and decisions involved in buying our home. Ifet's negotiation skills were also excellent. She was always available for phone calls, texts, and emails, even after regular work hours. There was never any waiting around for her to respond and, in a competitive market that is a very valuable thing to have in an agent.

Ifeta is exceptionally knowledgeable, extremely patient, and very dedicated to her clients. I always felt comfortable that she has my best interest at hart. My husband and I completely and fully endorse Ifeta's services to anyone buying or selling a home. Ifeta - Thank you so much for all your efforts and assistance.
-Enes & Enisa
Nov 22, 2014


It's wonderful knowing people as kind and considerate as you are. Thank you for all you have done. Enes & I truely appreciate all your help and kindness.
-Enes & Enisa
Nov 22, 2014


Thank you for everything you've done for us. You made our first experience of buying a house wonderful. We appreciate all the work you did for us.
-Hali Family
Sep 25, 2014


Best experience I could have asked for
I recently purchased my first home with Ifeta's help. I could not have asked for a better experience. Being very new and unfamiliar with the process, Ifeta patiently and diligently walked me through all of the steps and always made sure I understood the process. She is very honest, compassionate, and advocates for her buyers. She answered my calls and emails at all times of the day and night. It's crucial to have 100% trust in the person who is helping you make what is probably the largest purchase of your life. For that reason I would recommend working with Ifeta to my family and friends wholeheartedly and without reservation. She helped me secure a great and FAST closing, I am very very pleased. She truly loves what she does and it shows in her enthusiasm and energy with her clients and her work. A++++.
-A. E.
Feb 3, 2014
Best Real estate broker by far:
Thank you you're the best Real-estate Broker by far! We sure are happy we went with your company I'm sure when it's time to sell we'll choose you again for doing such a great Job. We can tell you really care for your clients.
-Eddie Red
Nov 23, 2013
Very happy buyer

I had an amazing experience with Ifeta. She is far the most professional agent I have ever met. She is very personable too and cares about her clients. She goes up and beyond expectations. Trough my experience I was wowed how much patience and understanding she has. She is very knowledgeable in her business, and everyone can be very confident that she will deliver the results to you which will make you very happy at the end. If you are looking for agent who will get the job done FOR YOU, with confidence I guarantee it is Ifeta.

- Mirsada Zulic

Feb 2, 2013
Happy first time owner!

Ifeta is the best agent that there is and I would recommend her to anyone. She is very courteous, knowledgeable, honest and efficient. She helped me buy my first condo, and the experience could not have gone better. She is definitely the agent I will call for any future purchases/sales. Thank you Ifeta and associates for a wonderful experience!

- Rijada Lelic

Jan 28, 2013
"Extremely professional agent

I had been trying to sell my home for several years but was not able to attract any buyers. So, upon a referral, I contacted Ifeta. She made a visit to our house and spent a good amount of time making observations. A day or so later she provided a detailed explanation of what our house could sell for and why. At the same time, she provided some advice on what we can do to make the house look more appealing. To my surprise, we started getting showings very shortly after listing. We attracted a lot of traffic that we hadn't seen in years. The house eventually sold for a value higher than its appraisal value. While our house was listed, we started looking for a new house also with Ifeta. She was extremely professional, very patient and always on time to every appointment. She has a lot of industry experience that I was looking for and benefited from. Thank You Ifeta. It was a pleasure working with you. Hope to do business with you in the future."
- Shariq Ahmed

Dec 17, 2012
•As a first time home buyer, I had lots of questions and uncertainties and the process of purchasing a home seemed daunting, but Ifeta was amazing to work with. She was very responsive to all my questions, had tons of patience as I changed my mind about what I was really looking for and explained everything in detail at every step of the process. I wholeheartedly recommend Ifeta to anyone looking to purchase a home, whether it's your first home or your 2nd or 3rd. Thanks for all your help and patience, Ifeta!
- Roxana
October 22, 2012
Top qualities: Great Results, Personable, Expert
Roxana Geana hired Ifeta in 2012.
"Always available and very resourceful.
I was buying a very difficult short sale. Thanks to Ifeta I found the right bank and lawyer to help me get the property. It was my first buy and I had alot of questions and Ifeta was always available and had all the answers. She kept me updated on any changes and put a lot of her time into getting the Sellers to cooperate. In the end I got the place. It was a very happy moment for me and my family and I am 100% sure that it wouldn't had happened without Ifeta. I would recommend Ifeta to anyone. "
- Senaid Kulasic
Oct 8, 2012
"We recently purchased a condominium with Ifeta's help. Everything was done very professionally. Ifeta helped us find exactly what we were looking for, at the right price in the right location. It was a short sale so it took little longer but Ifeta kept us informed all the way through the process so there was no anxiety. Very nice, dedicated, always on time, knowledgeable and helpful real estate agent. We will definitely use Ifeta again and would also highly recommend her to anyone who is looking to buy/sell property."

- Selma Bicackic
June 13, 2012

"My husband and I had a wonderful experience working with Ifeta & First Gold Realty. We had roughly 30 days to find a home, close and move in. She did everything she could to help us and make that happen, and it worked! She was knowledgeable, listened to our needs/wants, honest and most of all pleasant to work with. I would highly recommend her to any of my friends or family who are looking to buy a place in Chicago."
- Melanie Rakovic
June 1, 2012
"Ifeta is the best agent that there is! She is very professional, honest, helpful, knowledgeable, and efficient. She helped us buy our condo with no problems. I would highly recommend Ifeta to anyone who is planning to buy or sell. My family and I are very appreciative of your help. Thank you."
- Nazila Mirvic
February 22, 2012
"I had the pleasure of working with Ifeta couple of times in the past - first time looking for an apartment to live in and the second time for an apartment as an investment. The fact that we hired her again when we needed real estate agent tells how happy and satisfied we were with her services. Both my husband and I found her to be very professional, on time, knowledgeable, personable with very good people skills. I think all these qualities make her an excellent real estate agent and I would recommend her wholeheartedly to all my friends."
- Inga Haveric
Aug 23, 2011
"Ifeta kept me informed all through the process and very knowledgeable on short sales. After having my house on the market for over a year with no offers, Ifeta began to work with me immediately and worked very hard on the short sell of my home. To my surprise my house was sold faster than I could imagine. On showing the property she worked around my schedule and was very accomodating and sensitive to my needs. If I every decide to live north of Chicago again, she would be the first person I will call. Great Job Ifeta. "
- Althea Williams
Mar 03, 2011
"I would strongly recommend Ifeta and her assosciates if you're looking to buy a new home. She really works hard to find the right property not just any place. In my case there were credit issues and she and her staff worked for over a year through many setbacks caused by that issue. I believe many people would have given up a couple of months into it, but she stayed with me through it all and finally helped me purchase my 1st condo. And on the day of the closing she even gave up a percentage of her commission to bring down some of my costs. She is very good at what she does because she truly enjoys her job and I believe gets a lot of satisfaction from the joy and happiness she brings to her clients. But don't take it from me find out for yourself. "
- Tarik Kabaklic
Aug 26, 2010
" Ifeta Faye Redzovic is the best realtor in the entire world. I don't have a word or a sentence to describe her but she is incredible in everything she does. Ifeta will go above and beyond for her client to make sure that her clients are not just satisfied but extremely satisfied. She will do a lot of homework before giving you all the necessary details regarding your home/condo purchase. Also, Ifeta is an incredible person. She always has a smile on her face no matter what and you'll always see her in good mood. She will listen to what each client has to say and will provide you with the best option available for you. If you want to purchase a nice house or a condo and want to live in peace and very happy and avoid any problems, please call Ifeta Faye Redzovic as soon as possible. She will take care of you 100% guaranteed. "
- Jasmin Ibrahimovic
Aug 09, 2010
"If you're looking to buy or sell any real estate, I highly recommend that you contact "First Gold Realty", and ask for Ifeta Redzovic. Ifeta was referred to me by my uncle when I started my search for a 2 bedroom condominium. I was going through my first time home-buying experience, and it was AWSOME. Ifeta helped me find the right place for me within my budget. I was so impressed how professional and knowledgeable Ifeta is about real estate market. You'll have somebody on your side through the whole process, and long after that. "
- Adnan Avdic
March 10, 2010
"If you are looking for a realtor you will not go wrong by choosing this company! These ladies are amazing and extremely helpful! I purchased and sold property through them and I was very happy with their service, professionalism, knowledge, and willingness to understand what you need as a client. You will never feel left out the loop on what is going on with your search, or your sale. I referred them to many of my friends and they felt the same way! Great Great Great Service!!!!!!!! Thank you so much Ifeta and Enisa for all your hard work and great service! "
- Alisa Hamzic
Jan 08, 2010
"Ifeta is very honest, diiligent and dedicated realtor that I know. This was not my first condo purchase.The difference between my first realestate agent and Ifeta was giant. I would recomend Ifeta as Real Estate Agent to anybody. "
- Melisa
Dec 20, 2009
" Ifeta helped in a recent condo and was a fantastic agent. She helped out with every step of the way and was available to meet any other needs. "
- Emina Zvizdich
May 03, 2009
"Ifeta is a one of a kind. She is highly dedicated to her craft and is a hands on realtor. She works tirelessly to full fill her client needs and won't stop until they are met. As always I highly recommend Ifetas services to all of my family and friends as well as customers. "
Overall the best RealtorZlatko Habibovic bought a previous house with Ifeta and would recommend them to other home buyers"
- Nermin Bedak
Apr 29, 2009
"I would higly recomend Ifeta as a Real estate Agent to anybody. "
- Zlatko Habibovic
Apr 29, 2009
"Very honest and diligent in making sure that the client gets the right house at the right price. She will go above and beyond to make sure you are educated in the real estate transaction and you are confident you are making the right decesion. If you are buying or selling a house, you will want her on your team. When I was lookng to buy a home, she was available to show me properties at a moments notice. She also made sure that I knew the housing market and various properties that were available in the area before I decided what house to buy. "
- Sefik Idrizi
Apr 24, 2009
"I have had the privilege of working with Ifeta. We had our property on the market for over three months with another company and had no luck. I heard a lot of good things about Ifeta Redzovic's Gold Realty and decided to switch over to them and give it a try. After my first conversation with Ifeta I was convinced that she was the one who would sell our home. What makes Ifeta unique in her field is that she takes initiative. Ifeta did plenty of market research (i.e. trends, volatility, and relative comparisons) before she came over to our house with paperwork to be signed. It was almost like she presented me with a professional business case and left it up to my judgment to decide where I wanted to be in the price range. Ifeta also suggested some improvements in our home which we strongly agreed with. After making the improvements, we listed our house on the market with Ifeta's Gold Realty. We listed on Thursday and had two offers on Monday. I highly recommend Ifeta and Gold Realty "
- S.A
Apr 29, 2009


FIRSTGOLD REALTY
4936 N Lincoln Ave, Chicago, IL 60625
FIRSTGOLD REALTY
Ifeta Redzovic's Home Selling Team
CHICAGO REGION HOME SALES